Thursday 5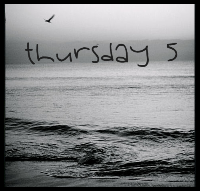 I had forgotten about this meme until I saw it on Taryn's page. Five words to use in sentences describing my week, courtesy of
Mrs. Gambizzle
. This week's words are:
Thankful
1. I haven't been feeling too

giggly

this week. I've been exhausted, worrisome, and stretched thin. I'm trying to think of something that's made my giggle, and I'm coming up blank.
2. Colorado has brought us cold,

snuggly

weather this week! There's a chill in the morning that just makes you want to stay in bed. I don't know if I'm prepared for this! I'm going to have to get more winter gear soon – hats, mitten, scarves, etc.
3. I'm

thankful

for the fact that my FIL lives with us now, as he's been a big help during this time of financial difficulty. I'm also

thankful

for new opportunities. I've recently taken on an additional tutoring job through school to bring in some extra income. It couldn't have come at better time.
4. I'm

excited

that the weekend is almost here. It's been a busy week full of meetings and late nights. I'm ready for some down time. There's also a Darryl Worley concert on post I'm looking forward to going to! Not to mention passing out candy – it'll be good to get rid of it since I've been eating a ton of it at home.
5. I was filled with

glee

earlier this week when I heard of more opportunities for DH to do training and receive active duty pay. I only hope our bonus arrives sooner rather than later!
You May Also Like
February 11, 2020
August 18, 2020
January 17, 2022