Thursday 5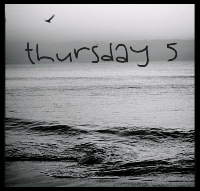 Visit Nicole @
Flip Flops and Combat Boots
– it's not too late to jump in on the action!
1. I am
blessed
to have a happy husband back home with me! He is in a much better mood this evening than he has been in a while!
2. I'm looking forward to an
incredible
, momentous weekend between MEPS and seeing some amazing musicians!
3. It's been a busy, and somewhat
productive
week. I stopped by the recruiters to drop off papers (it's killing me that I'm still waiting on a few more things), picked up my contacts, went on a field trip, and now I'm heading up to MEPS tomorrow!
4. I am
elated
that Trinnie and I are going to see Ronnie Milsap on Saturday in concert! He's a country
legend
and he's playing at a local club. For those of you not in the know, he's like the country version of Ray Charles – blind and utterly fabulous. He cranks out the jams!
5. I am
happy
that DH is graduating tomorrow from WLC! Luckily, I've found coverage for my last two classes of the day and I will be able to attend. DH plays off this sort of thing like it's no big deal and he doesn't care, but he was really bothered the other day when I said I didn't know if I'd be able to go. I was able to work it out, so off I go to cheer on the man!
You May Also Like
October 15, 2021
September 30, 2011
June 23, 2020