Thursday 5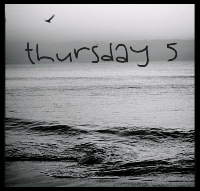 Let's do this! The words for the week are:
Irresistible
Positive
Successful
Vibrant
Glorious
1. New music purchases on iTunes are my guilty pleasure! They're the instant, put-me-in-a-good-move purchase! There's nothing like an
irresistible
little ditty, typically an old school jam, a sexy R&B number, and usually tagged "EXPLICIT." Hey, what can I say? I'm finally getting to indulge tonight (more on that later), and my $10 budget meant the following songs:
P!nk –

Raise Your Glass

; This song has a fabulous beat for running and a great message for when you need to feel like a champ!

Cee-Lo Green –

F**k You

; I love this song! I'm so drinking the Kool-Aid on this one! Another, "How you like me now?!" song.

Blackstreet ft. Dr. Dre –

No Diggity

; Trinnie would agree, this is

the jam

. The doctor is in, indeed!

Justin Timberlake –

Rock Your Body

; You know how I feel about sex jams…

Whispers –

Rock Steady

; Old school, baby, old school!

Rod Stewart –

Forever Young

; My dad used to sing this song, and I was tearing up looking at Father's Day cards tonight.

Ray J –

Sexy Can I

; Awh yeah, doesn't this make you want to get naked?! Or at least bump and grind?

Missy Elliot –

Work It

; iTunes was doing 69 cent songs again, and this was one of them – bring it!

T.I. –

Bring Em Out

; Another great motivational song!
2. Things are really starting to look up at work, and I've been in a much more positive attitude today! My lesson plans are done, my study guide and final is written, and I'm almost completely done with my IEP progress reports! I've located some materials for my Math 11/12 class for next year, and I'm almost done lesson planning for one of my classes. My workload is looking more manageable, that's for sure.
3. I'm so proud of my teacher's aides! Tomorrow is their last day of high school! Thank God for Haywee – she reminded me that I should get them a little something, as a token of gratitude and congratulations on how
successful
they've been. I picked them up a card and a $10 iTunes gift card. A 3 gift cards = 2 for them + 1 for me. Everyone wins! I remembered that I needed to snag my dad a Father's Day card before I left for BMT. Trinnie the Super BFF is going to mail out his Father's Day and birthday cards. I was completely tearing up in the store, and I found a card that is perfect, given that I'll be at BMT. It reads:
Because her father listened to her, she knew she had something to say.
Because he believed in her, she believed in herself.
Because he said she could do anything, she did.
Dad, so much good stuff in my life started with you. Thank you.
4. When I hear the word "
vibrant
," I think "gay community." That's my word association for vibrant. Completely random, but true. In other acts of vibrancy, when the sky cleared today there was a patch of white clothes against a blue background that were pretty breathtaking. Colorado is absolutely gorgeous.
5. It's going to be a
glorious
day when I'm sweating in that Texas sun, overdressed in a blue suit, single ribbon on my chest, standing tall and proud. I can only begin to imagine how I'll feel on that day. All I have to do is get there!
You May Also Like
April 12, 2021
April 4, 2021
December 8, 2011