Thursday 5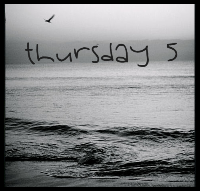 This is a new one for me!  Mrs. Gambizzle over at
Life as a Sailor's Girl
does a Thursday 5.  She gives you five words and you have to use them in sentences to describe your week or your feelings at that moment.  This week's words are:
Happy
Giddy
Joy
Glee
Thankful
1.  This week has been so busy, exhausting, and emotionally draining that I am

happy

it's almost over!  
2.  I am

giddy

that my dad has expressed an interest in coming out to visit for my 30th birthday.
3.  Making dinner every night this week has given me a lot of

joy

– being able to curb our spending on eating out and feeding my family.
4.  

Glee

is a show my coworker BFF Haley's favorite show, but alas, I don't watch it because it's on Tuesdays and that's NCIS night and Teen Mom night!
5.  I am

thankful

that there are opportunities coming up for me to pick up some extra cash at work – through tutoring, duty at athletic events, etc.
You May Also Like
October 15, 2021
September 27, 2021
April 12, 2021