Miscellany Monday and V-Day!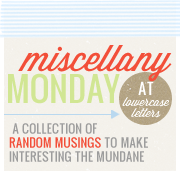 1. At 2015 hours, my DH was passed out in bed, as I attempted to work on an IEP, but really just caught up on my blogs. Yes, that's how Valentine's rolls out in our home. DH will proclaim that he hates holidays, although he usually tries to work up some smidgen of enthusiasm for me. When his alarm went off at 0430, I handed him his card. It said, "Even though you're the biggest pain the ass, I love you. Happy Valentine's Day." The inside read, "Now can we have sex?" That's us, it's so totally us. In an effort to make some sort of gesture, he told me, "This weekend we're going out, just you and me." "Uh, no we're not honey, Noelle's here." Oh well, he tried, my darling boy! We made a nice steak dinner with the fanciest steaks the commissary had to offer. He gladly scarfed down two of them and then hit the bed to watch movies on Netflix. I joined him with my laptop and IEP paperwork, and then he passed out. I'm downstairs with 90210 on the DVR now, about to eat those Betty Crocker Warm Delights desserts he likes so much. His will just have to wait until tomorrow…
2. School was absolutely insane today – I went nonstop, with barely any time to eat. Our FFA flower/candy grams got delivered, despite snafus with a lollipop shortage and wilting tulip leaves. I treated my students to Nerds (how appropriate, right?!) that I'd personally addressed. My student aides got V-Day Pez dispensers and ring pops. I also had my meeting with the local professor and her practicum student. With as busy as I was, I talked a mile a minute and I'm sure that poor boy was overwhelmed by everything I had to say. I'm looking forward to having him as an observer and having him do some lessons, and especially how it'll challenge me to question my own practices and how I'm improving as an educator.
3. I got my vertical military ID today! You know, my new, military service member ID! Exciting day for me! I was surprised, they didn't ask me to surrender my dependent ID, but I supposed it makes sense – if I don't make it through BMT, I'll need to go back to ol' pinky. I would love to post a picture for you (I blurred out all of the important stuff), but Taryn kindly pointed out to me that it's against code. Boo! The picture is horrible, let me tell you. I think the girl who took my picture was eager to go home, as she left after me. My hair was peeking out, my collar was showing ever-so-slightly, my 50L jacket (yes, they had XL and XS only!) is off-centered, and I'm not smiling. Not even in the slightest. I am definitely going to Mona Lisa that smile next time, since not smiling really doesn't flatter me at all. My rank is equivalent to an E-1 on there, which I'm assuming is because I haven't made it through BMT yet. Needless to say, I can't wait to get a new ID, which is amusing since I was so eager for this one.
4. The weather was beautiful today! The snow is almost all gone and it was 50°F when I got home. Off for a run I went, despite the soreness I still felt from Saturday. I'm going to keep pushing through the pain, knowing that I'm making progress and I'll only look/perform better if I keep at it more regularly. I didn't do too bad either, and I'm slowly working towards not walking at all. Part of me wants to slow down my pace to see if I can run the entire thing. The hills are killer, and I'm hoping to see some good results because of them.
5. I'm running out of miscellaneous things to post about. I'm running out of days to clean, I have basketball duty tomorrow night, and you know that IEP I mentioned earlier? Yeah, still haven't touched it. Oh well, that's what first period prep is for! Night friends!
You May Also Like
January 20, 2011
May 21, 2011
April 4, 2021