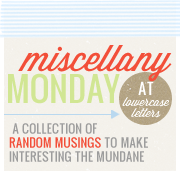 1. I'm sitting next to an Italian Greyhound named Squeakers. She's quietly whining to herself, although I'm not sure why. She won't come closer so I can hold her. She's a lover though, and loves giving kisses! We have to tell her to stop or else she'll lick my whole face. She's a good dog, not too small, not too large, short hair. One day DH and I will have a pet of some sort, other than FIL. 🙂
2. My guncles are huge Christmas people. They have a tree in every room and we've been watching Christmas movies on the Hallmark Channel all day long. The tree in my room is a cowboy/western tree, done for FIL. Definitely feeling pretty lazy about now, since we've been lounging around all day.
3. FIL has been talking about going to New York for the holidays, since I'll be in Mexico and DH will most likely be driving. I overheard FIL talking about being gone through early January, which means he will be gone for my 30th birthday. I'm a little bummed to think that I may be home alone for my birthday, although Trinnie has been talking to me about what we should do. My dad has also asked about what my plans were. I don't reckon we'll have a lot of money, but I definitely don't want to be home alone. =/
4. I need to summon all of my willpower tomorrow, as FIL and I are going to some local stores that aren't readily accessible at home, namely Sephora, ULTA, The Body Shop, and In 'N Out! FIL's been wanting to hit the outlets (he's a Ralph Lauren label whore), so I think we may do a walk-through to check out their stock and see if it's worth the hour drive on Thanksgiving for their sale at 10 PM. I wouldn't mind finding some more winter clothes, especially for work.
5. The guncles have a 6th grade son with multiple disabilities. Per his IEP, he has an iPad as a piece of assistive technology. I had him show it to me this evening and it was pretty awesome. I don't have a good handle on his abilities, so it was cool to play Hangman with him and see him self-select a word for me to guess. He did really well too! He gave me words like "Arizona" and gave FIL "decorations!" It was pretty impressive!